Rockshox Debonair Upgrade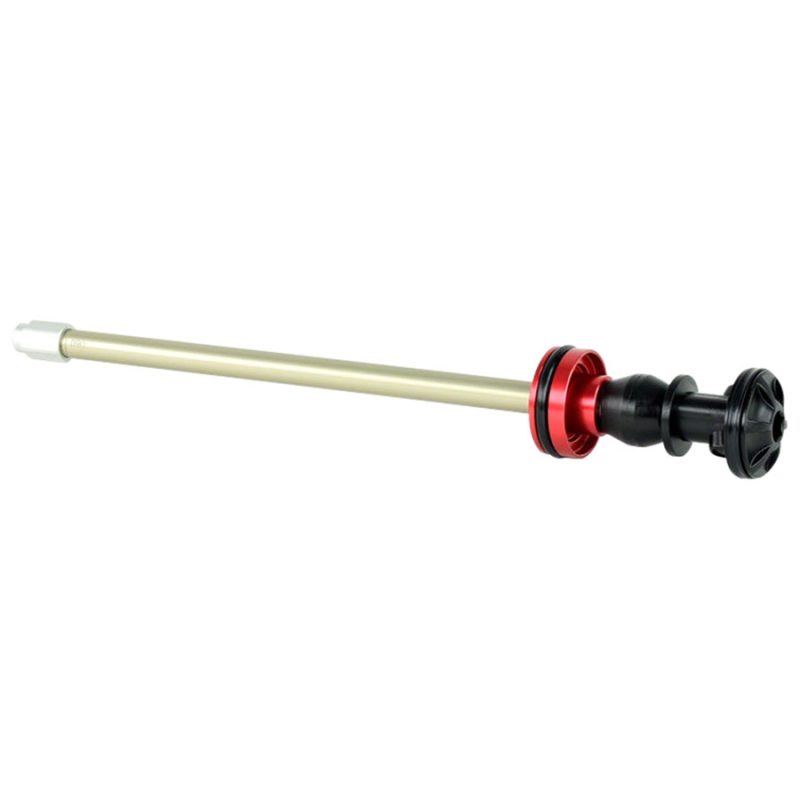 Rockshox released their new style airspring in 2018 in their Pike and Lyrik model forks. The debonair style air shaft is a huge improvement to previous airspring versions and significantly reduces friction / small bump compliance while providing better mid-stroke support and bottom out control.
Upgrade kits are available for more 2014+ Pike, Lyrik, Yari, and revelation. Not sure what model you have? Typically new style airsprings will say "debonair" on the stanchion leg. Unsure? shoot us an email!
Coil Conversions
Coil. The ultimate in "off the top" bump compliance. We offer a few brands that each have their benefits and drawbacks. Curious in going coil? Give us a shout!
Vorsprung Luftkappe
The Luftkappe is a new air piston assembly for Rockshox's current generation Solo Air Pike, Yari and Lyrik forks. This system is much like that of the Debonair spring but goes even a bit futher with compliance, mid-stroke support, and bottom out control
Coil-like feel without the harsh bottoming of a completely linear spring
Larger negative air chamber
Lower initial spring rate
Increased sensitivity
Improved mid stroke support & control
Superior bump compliance and traction
Reduced hand fatigue
Reduces required compression damping
Retains Bottomless Token compatibility
MRP Ramp Control
The MRP ramp control brings additional adjustability to the typical airspring by adding a simple 16-position knob with clearly defined "clicks".
Aside from the slight change resulting from the volume of the cartridge itself, the Ramp Control upgrade effects only the ending stoke spring curve – as its damping effect is velocity-dependent. This portion of the curve represents intense, sharp hits and big events, like landing a sizable drop or plowing through a rock garden. With Ramp Control, you can tune the general feel of your fork through its air-pressure and damper settings, and isolate big-hit performance and bottom-out with the Ramp Control adjustment.
Available for most Rockshox 2014+ SoloAir and Debonair forks
Does it work with the Luftkappe?
Compatible configurations: Pike up to 140mm, Lyrik/Yari up to 160mm
Incompatible configurations: Pike at 150mm or more, Lyrik/Yari at 170mm or more. These configurations cause interference between the Luftkappe and the Ramp Control cartridge.